ABOUT MARNIE GREENBERG

Marnie Greenberg is a globally known insightful life strategist, international best selling author, speaker, business consultant, entrepreneur with more than 20 years of experience in Alternative Medicine and expertise in a diverse range of therapies.
Marnie is the Co-Leader and Co-Creator of the ground-breaking Yuen Method, which in a matter of minutes, permanently resolves chronic pain and stress, as well as other areas of life problems including relationships, finances, fitness, health, body reduction and less-aging.
Marnie and her business partner, legendary 35th generation Shaolin Kung-Fu Grandmaster Dr. Kam Yuen DC, have successfully deleted chronic pain, stress and illness on the spot in live demonstrations, on television and radio shows, at seminars, over the phone and on the internet for hundreds of thousands of people spanning the globe, and have effectively trained thousands of others to do the same. The Yuen Method is currently practiced in over thirty countries.
Marnie has lectured and led live seminars, tele-seminars, and consulted individuals and Fortune 500 companies around the world including sold-out venues in Barcelona, Valencia, Los Palmas, Madrid, and Stuttgart, Germany. She currently receives requests for personal appearances and seminars in thirty countries. She has been an entrepreneur, a leading expert in business development and widespread Internet marketer. She has been a successful producer of a multi-million dollar business before the age of thirty. Marnie has set new standards for Tele-Clinics, Tele-Seminars and Tele-Consultations, with immediate results.
MARNIE'S MISSION IN LIFE
Marnie's mission in life is to provide people with answers that they can find within themselves so that they get results on the spot. "Of all the things that challenge us," Marnie cites, "uncertainty about the future, worry regarding what tomorrow may bring", as being a major issue for many people. She is thrilled that through the development of the Yuen Method she has evolved so that rather than insightfully seeing a future carved in stone, she is frequently able to change what she sees, thereby providing people with real benefit. Even better is the fact that with the Yuen Method, people learn to pinpoint the underlying unconscious causes/reasons/sources of their problems and delete them, on the spot, thereby having a more active role in designing their own future. If they do happen to be blindsided by an unforeseen event, they are able to trace the underlying unconscious causes/reasons/sources of their reaction to the particular situation and delete them so they can move forward in their lives with ease.
Marnie says, "It has been a joy co-leading with Dr. Yuen for over a decade, and deleting stress and pain in hundreds of thousands of people around the world."
MARNIE'S CONSULTATIONS
Marnie consults with Fortune 500 and smaller companies, using the method to increase the bottom line, delete any toxicity in the work place environment, bring managers and their teams together so they work as a more cohesive unit and increase the communications between departments so everyone is on the same page. Corporate America is definitely open to this, especially because the employees become so much happier and more invested in their jobs. With corporate America labeled as traditionally conservative on board with the Yuen Method, Marnie is certain that NOW is the time to convince everyone on the planet that the Yuen Method is the best way people can improve their lives. In her consultations she determines the current weaknesses of the company structure as well as the probability of future success in various aspects of their business, upcoming corporate deals, new product development, loan approvals, mergers and so on. After determining current and upcoming difficulties and obstacles intuitively, she continues to delete each one by accessing the unconscious minds of those people or groups involved, determining the actual unseen weaknesses, issues and blocks and deleting them on the spot. This process results in solutions showing up naturally and with the right actions being taken automatically. Greenberg consults and trains companies and individuals on how to feel, perceive, and intuitively pinpoint the "answers" to their unseen blocks and achieve results on the spot. Her ability to feel, perceive, and intuitively direct people of all walks of life the applicable answers that can radically change and create an unlimited infinite potential life is impeccable. She makes what seems impossible, possible at lightning speed.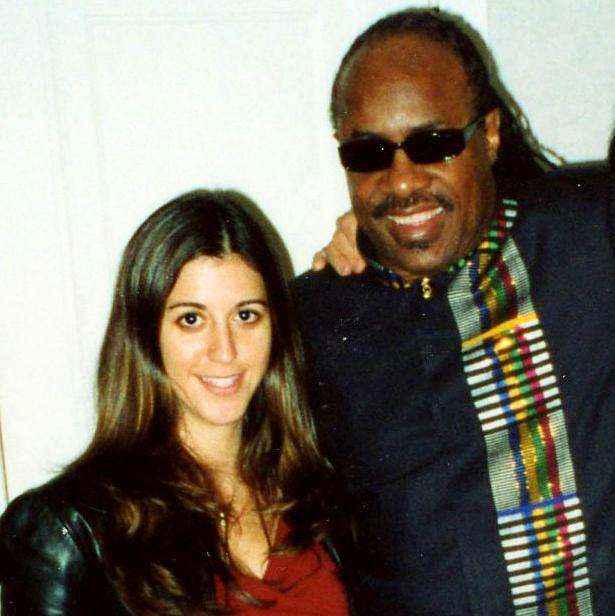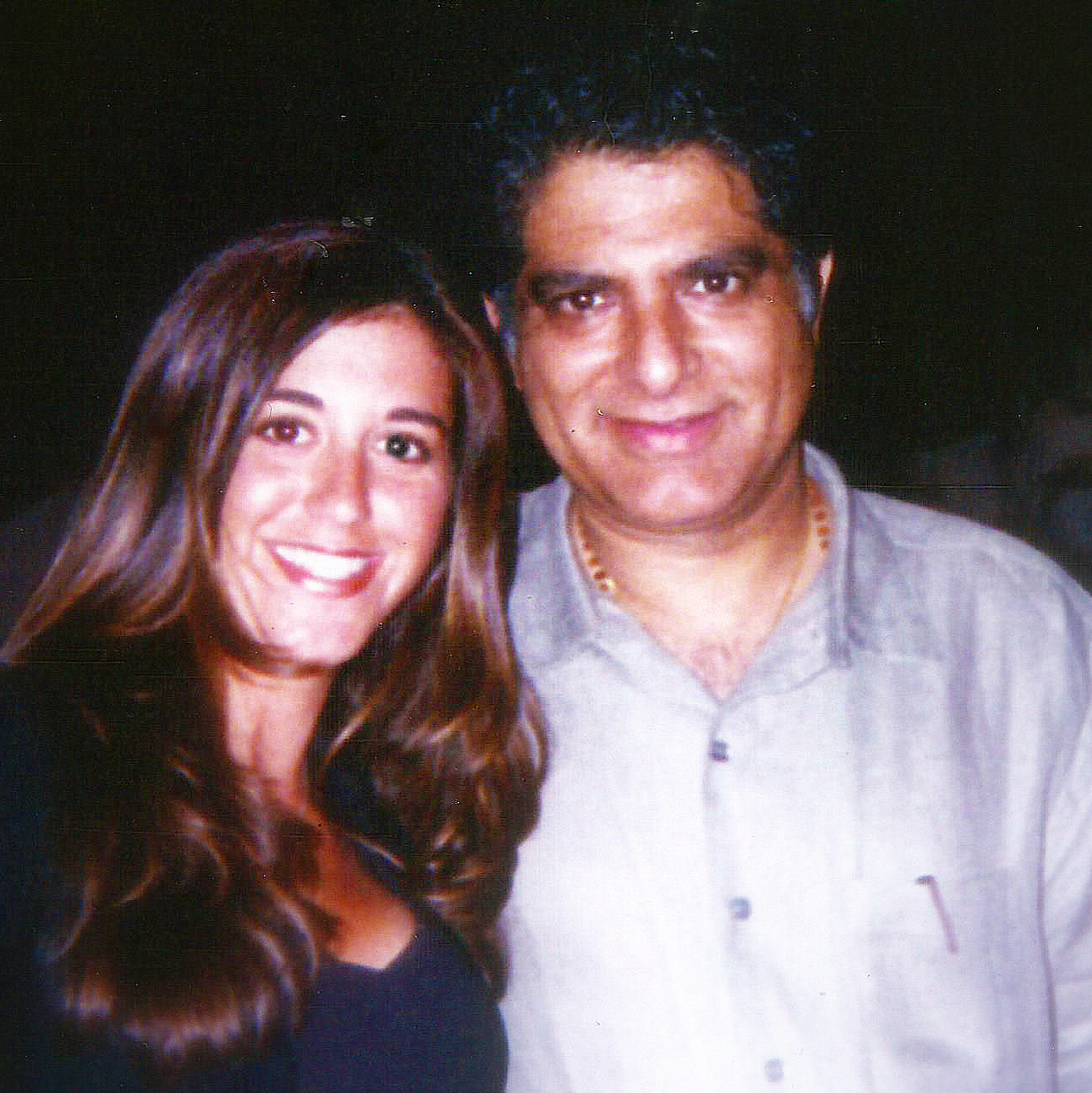 Marnie first evidenced her intuitive and healing abilities before the age of five and soon discovered she was also a medium. As Marnie grew, so did her abilities. Soon it was apparent that, as a youngster, she had exceptionally strong psychic gifts, as well. Information she claimed to receive from the deceased proved unerringly accurate and her talent for psychic readings had friends clamoring for her advice.
After graduating with a business degree in finance/accounting, Marnie's innate healing abilities called to her so strongly that she ultimately decided to spend time investigating how other alternative techniques compared with what she had been doing on her own. As a medical intuitive, Marnie could feel other people's pain in her own body, visualize where the "dark energy" resided and intuit how to release that energy.
In her early twenties, Marnie was fortunate to encounter mentors who offered encouragement, advice and wisdom. She traveled the U.S. and abroad studying with some of the world's most respected healers. Marnie trained in a variety of alternative and energy healing techniques, including Touch For Health, pioneered by Dr. Thie, Love Yourself Heal Your Life taught by Louise Hay, the Healing Tao with Mantak Chia, and Tantra: the Power of Sexual Ecstasy with Margot Anand. Marnie familiarized herself with Reiki, N.E.T., Thought Field Therapy, Emotional Freedom Technique, Philippine Psychic Surgery, Hawaiian Healing, yoga, and meditation. Eventually, she sought out Deepak Chopra for advanced study in personal enlightenment at the Chopra Center in San Diego, California.
When Marnie began her quest to research what others were doing, she came across the book, You Can Heal Your life, written by Louise Hay, the founder of Hay House. In the back of the book was an A to Z list of medical conditions, with the specific mental causes for each one followed by the way to overcome the problem. Marnie resonated with the book and decided to meet Louise Hay in person by enrolling in a certification course in San Diego California. After Marnie became a certified instructor in Love Yourself Heal Your Life in 1999, she was at Louise Hay's home when she began receiving messages from Louise Hay's deceased mother.
Although Louise's mother strongly urged Marnie to approach Louise with what had been communicated, Marnie was more than reluctant to comply, thinking Louise would be put off by both her age and the fact that she knew absolutely nothing about Marnie. However, as it turned out, Louise was surprised that Marnie had received this information from her mother and said she had worked with other medical intuitives.
She was genuinely interested in what Marnie had to say and philosophized, "What I need comes to me at the right time. I answer my phone, check my emails, and all is well."
Marnie remembers, "Without hesitation, she felt I was there for a specific purpose and followed up by having several one-on-one consultation/reading sessions with me."
The two kept in touch with one another and Louise attended one of the first live seminars Dr. Yuen and Marnie put on in San Diego. "She gave me so much 'you can do it' energy at that time and I will always thank her for enlightening my life with non-judgmental, inspirational and insightful guidance," Marnie recalls. "What I respected most about Louise was the fact that she actually 'walked her talk;' she was the real deal."
Marnie next wanted to pursue healing and meditation so she checked into the Chopra Center for Well Being in La Jolla, California. "I loved Deepak's ability to articulate with immaculate perception the spiritual laws of the universe," Marnie relates. She continues, "I am thankful for experiencing both primordial sound meditation in Deepak's presence as well as his true heart mastery. When you meditate, you follow that master's energy and go to a place you could not achieve when you first begin." Marnie felt her frequency rising to attain the no-mind state.
She enrolled in all of Deepak's seminars; Journey into Healing, Seduction of the Spirit, etc.
It was at the Chopra Center that she met Dr. Roy Martina, a world-renowned holistic medical doctor from Amsterdam who developed a powerful comprehensive healing system called Omega Healing. After one of Martina's lectures, Marnie approached him to do a healing session on him. He was non-judgmental and accepted her offer. Her own abilities prompted the doctor to ask Marnie to be an assistant/instructor.
Marnie was so impressed with Martina's work, she traveled to Italy with him to study at his Academy. She learned more about his techniques, which tackled the root cause of the problem, rather than just the symptoms, and attempted to balance the emotional body and to return to our core essence, which restores one to greater health, ease and happiness.
In 1999, while Marnie was teaching a workshop called Emotional Balance: The Path to Inner Peace and Harmony with Dr. Roy Martina at the Deepak Chopra Center, one of Dr. Yuen's workshop graduates demonstrated Dr. Yuen's Method on her. She was so intrigued she immediately scheduled a personal appointment with Dr. Yuen. As an innate psychic, medium and healer, who knew just about every technique out there, she realized she had to meet this Dr. Yuen.
Dr. Yuen went to work on Marnie and in five minutes the back pain she had endured for 12 years from severe scoliosis disappeared permanently. Marnie recalls, "I couldn't believe it. The minute Dr. Yuen finished making the energetic corrections, I knew this was the most advanced technique on the planet and felt I should do whatever I could to bring it to others." With Marnie's diverse background, she was astounded by Dr. Yuen's speed, accuracy, and results. Dr. Yuen cut right to the core, on the spot. Nothing was passed off as an excuse; not the seriousness of the illness, how long it had lasted or the patient's belief or doubt in the technique. All these obstacles could be handled.
"Dr. Yuen was even faster than I was at getting results," Marnie recalls. "I'm sure there are many one of a kind people out there who possess similar, highly developed intuitive skills to mine. They use them in their own unique way," she adds. "Speaking for myself, there was no way I could even begin to imagine developing a system for others to replicate what I was able to do and I imagine this is true for the others who possess healing or other 'psychic' abilities," she explains.
Therein lies part of the genius that is Dr. Yuen's. His belief was and still is that anyone and everyone can be taught to have reliable intuition. The program begins with a person's intuition being awakened and activated on the spot, and it later is strengthened to be quick and accurate.
In the Yuen Method, having consistently reliable intuition requires being in a mindless, empty and neutral state. This is the ultimate purpose of meditation and it takes yogis and those who meditate decades, and even lifetimes, to achieve it. Dr. Yuen, Grand Master of Shaolin Kung Fu, etc. himself, had spent years mastering the mindless state. Again, part of his genius was in developing a system that, in a matter of minutes, allows a student to attain this state for short periods, and thereafter to rapidly expand this ability. Anyone can do this, just as thousands have.
Having reliable intuition then automatically leads to insight. The insight in his system lies in finding the precise and exact underlying subconscious and unconscious causes of pain, which Dr. Yuen terms weaknesses, and deleting them, which then leads to results on the spot.
"I had finally found a method that not only was superior to my own, but one that enabled you to teach it to others. Part of Dr. Yuen's genius was that his method allowed others to harness their own intuition on the spot, and then to strengthen their intuition so it was fast, reliable and accurate. I had finally found a way to assist people at the deepest level." Marnie explains.
Marnie was blown away by this method and immediately began to co-teach with Dr. Yuen.
MARNIE AND KAM YUEN JOINED FORCES
Marnie was surprised to discover that Dr. Yuen's workshops were only attracting an average of twenty people. Dr. Yuen recognized the strength of Marnie's gifts and happily accepted her offer to promote the workshops. Marnie's superlative healing abilities, her dynamic presentation and organizational skills, and her unflagging commitment to Dr. Yuen's dream of bringing the technique to the masses has made her Dr. Yuen's closest protégé. The resulting partnership bridged the diverse cultures of ancient China and modern America to give their students/patients the best of all worlds.
She rewrote all the manuals as well as Instant Healing and Instant Rejuvenation, making them more user friendly, developed flow charts that simplified the learning process, and established a rigorous program for students to become certified, first as practitioners and later as instructors. She promoted and co-instructed seminars across the United States and in Spain. Within the first six months, enrollments increased to three hundred attendees that included not only energy workers, but clinical health professionals from every field, as well as people with no background in either health care or alternative medicine who wanted to use the method on themselves and their families.
It was not long before both Dr. Yuen and Marnie realized that the technique could be applied to any area of life or any life problem or to allow people to achieve what they wanted/needed or desired in record time with no conscious effort on their part. The expanded workshops now included stress, relationships, finances, and other personal issues. They also knew that anyone could learn to use this method to succeed. It was only necessary to pinpoint and delete the underlying unknown causes that originally created the problem.
Some of the events during this period included:
During one of our seminars in Chicago, Stevie Wonder arrived with his team and following the seminar, participants stayed for most of the night holding hands in a vast circle, while accompanying Stevie as he sang "We Are the World" and a variety of other songs.
After building a tremendously successful multi-million dollar business before the age of 30, and after spending years of co-leading seminars around the globe with Dr. Yuen, developing new materials, the two business partners decided to go their separate ways.
Marnie went on a spiritual quest in Sedona, Arizona researching the vortex energies and worked with master shamans to gain an understanding of their methods of healing. Marnie describes her life at this time to have been amazing. She had financial independence, lived in a beautiful house surrounded by nature at its best, had a loving relationship, was running up and down mountains daily and eating whatever she pleased. Out of literally nowhere, she woke up one morning unable to eat without excruciating pain.
MARNIE'S LIFE-THREATENING ILLNESS AND HOW SHE SURVIVED!
For Marnie's complete story detailing her life and death struggle, as she followed the medical route towards near-death, click here to read about it in her book.
Marnie experienced a serious illness, which caused her to be hospitalized and led to an unbelievable medical fiasco that lasted for over an eighteen month period. Fortunately, after re-uniting with Dr. Yuen, the seriousness of her prior condition was transformed into an unimportant non-issue in a matter of minutes. She has experienced firsthand how critical disorders can be shifted to inconsequential trivialities in a matter of minutes when Dr. Yuen reminded Marnie that all that was needed was to use intuition for the correct insight as to the right answers of what the true underlying causes/reasons/sources of any problem were.
Dr. Yuen instantly reset her body, mind, and spirit. He gave her the exact answers and insight that resolved her life-threatening condition on the spot. It was another pivotal moment in Marnie's life. She realized that it did not matter how severe her condition was, that obtaining the right answer saved her life and she was once again motivated to reach as many people as possible with this message.
Of course, she had known this all along. However, she now realized that being in unbearable pain with the quality of her life destroyed, she was blindsided by unknown underlying weaknesses that kept her from being able to find and delete the causes of her own problem. They included past traumas, referred weaknesses, and all her past experiences of uncertainty regarding the future, which then triggered all her past experiences of not knowing what was going on in the present. Because she was unable to identify these weaknesses before working on the presenting condition itself, she found herself to be in what she describes as a "black hole."
Marnie's advice for people who find that they are suddenly blocked and are unable to get themselves out of their own predicament with the Yuen Method is not to give up, but rather find an experienced Yuen Method practitioner to apply the method for you.
MARNIE AND KAM YUEN REJOINED FORCES
Marnie and Dr. Yuen rejoined forces as business partners and co-created what is now trademarked under the name Yuen Method. They are continuing to evolve the method, literally on a daily basis.
Over the years the multiple changes had made the method faster, more comprehensive, easier to learn, and exposed students to a higher level of consciousness, so that today the method barely resembles the technique being used when Marnie first met Dr. Yuen 14 years ago. They no longer refer to what they're doing as "healing." The word healing implies something extraordinary is taking place. They insist that what they are doing is very ORDINARY, EVERYDAY STUFF, because that's exactly what it is.
The various changes of what now is called the Yuen Method have been incorporated in their recent book, Delete Stress and Pain on the Spot. The book attempts to get the information out to the masses, rather than focusing only on health care professionals and energy workers.
Of course technology has changed so much, Marnie and Dr. Yuen no longer have the need to travel, but can teach much larger groups and do it online (on the internet). They also prefer to strengthen groups as a whole. Group strengthening and deletions are more empowering, because of the synergistic group effect.
They also set new standards for Tele-Clinics, Tele-Courses and Tele-Consultations, with immediate results.
Their events go beyond speaking about changes … changes will be done on the spot, without the slowness of mindfulness that involves extended mental thinking, but rather that automatically reside with your physical innate intelligence. They are action leaders, not thought leaders. They will take action with you to resolve your past and predetermine your future. You will be strengthened to everything you learn, and you will achieve immediate results without speaking about unclear and uncertain possibilities. You will have clarity and certainty without the sabotaging effect of both your own mind and everyone else's.