SUCCESS STORIES
Marnie Deletes The Hidden Blocks That Prevent Your Health & Success
Comments From Just a Few Of The Clients That Had Consultations With Marnie …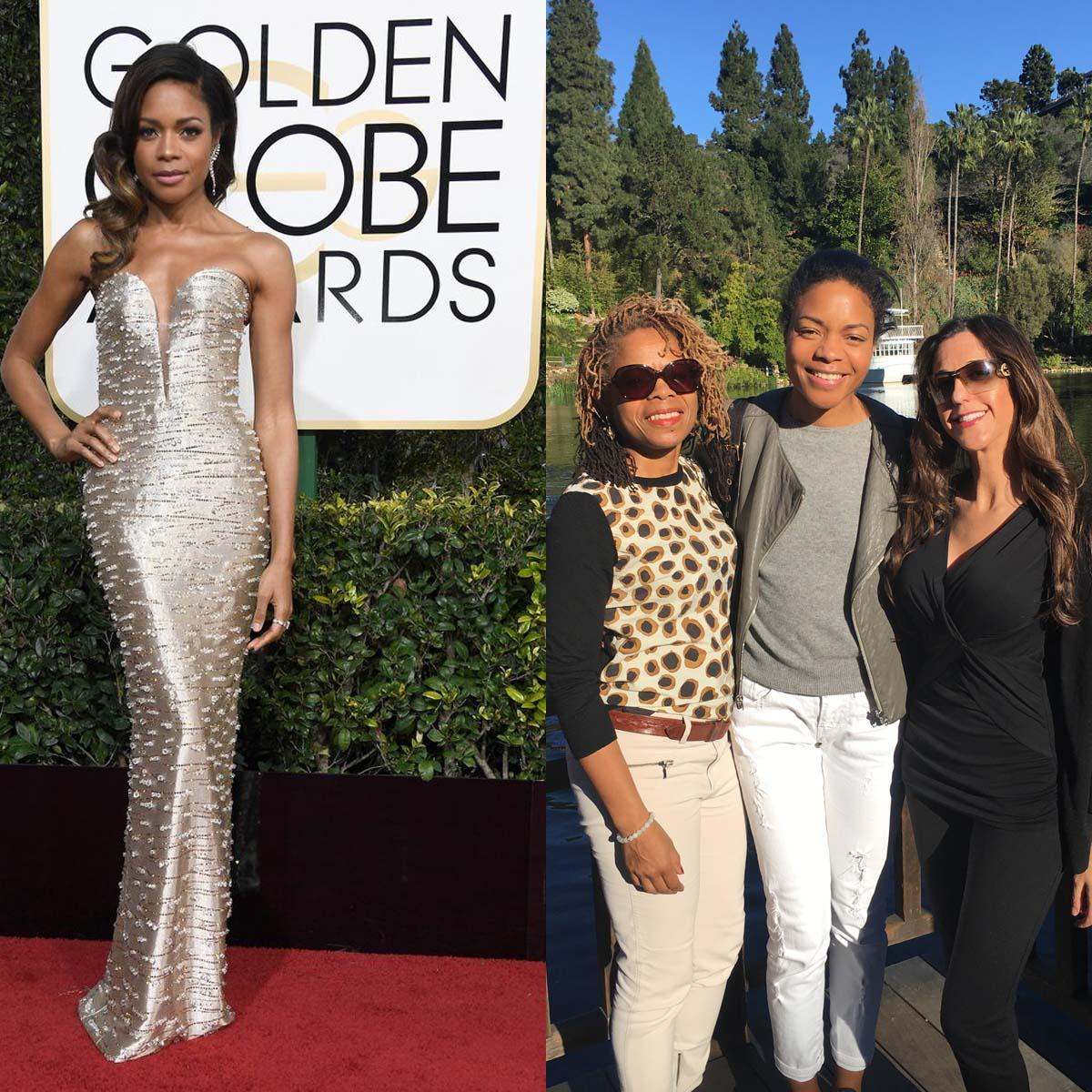 Marnie with Golden Globe Winner ("Moonlight" – Best Picture, Drama)
 Naomie Harris and her mother, Carmen Harris. 
Go see James Bond Star,  Naomie Harris in the latest 007 Spectre film!
"A session with Marnie is a great investment in yourself and your life. I have had several, and am still amazed at the impact she has had in my life. Quite apart from her warmth, positivity and determination to ensure that you get as much as you possibly can from your time with her, she really does work! I still don't understand how she does it, but I guess I don't need to, as the results speak for themselves. I also feel lighter, happier and much more centered and clear about the path I'm on. Her insights into areas of my life, and the people in them, also astounds me. She is as close as I've come to a thoroughly grounded, very real Angel, and I'm so glad to have her generous, healing spirit in my life."
JAMES BOND STAR - NAOMIE HARRIS
"Marnie is amazing on two levels: being an intuitive and a psychic she understands the language of the soul and is able to cut down on the guesswork of the actual source of your issue – whether it be physically or non-physically based; whether it originates from this life or another.
Secondly, she is a girl after my own heart – she does not stop digging and probing until the job is absolutely done. My first session with her was a tour de force of many different symptoms relating to many different causes. My main issue at the time, however, was to do with an upcoming event and wanting to perform at my peak, despite a lifetime of fearing public exposure. By the end of the session the thought of my big challenge induced only a warm fuzziness of calm and confidence. Needless to say, the occasion, an important milestone in my life, was a huge success. Alongside this the niggling long-term discomfort in my L5 instantly became a thing of the past.
Subsequent sessions went deeper into issues to do with my relationship and its impact on every area of my life. It was like clearing debris from a choked up, overgrown garden to allow in the sunlight so I could breathe again and gain clarity. All the old angers, resentments, disappointments were like old branches and dried-up leaves that could safely be removed in the interest of growth and advancement. By the fourth session I could really see the benefit of having experienced the whole gamut of emotional, mental, spiritual and physical pain that erupted between each session and which I diligently entered in my journal, as instructed by Marnie. This was anything from endless belching and yawning to pure unfiltered rage – always processed into neutrality before or by the next session. With her incisive, deliberate, and always upbeat, assistance I have reached a place in my life where my purpose is more acutely revealed and unhindered by old stories that had long outlived their purpose. How brilliant is that?
Thank you, Marnie, for being such an excellent healer, journey companion, guide, and newfound friend. You are truly exceptional!"
Carmen Harris - Author of "Shit Happens, Magic Follows"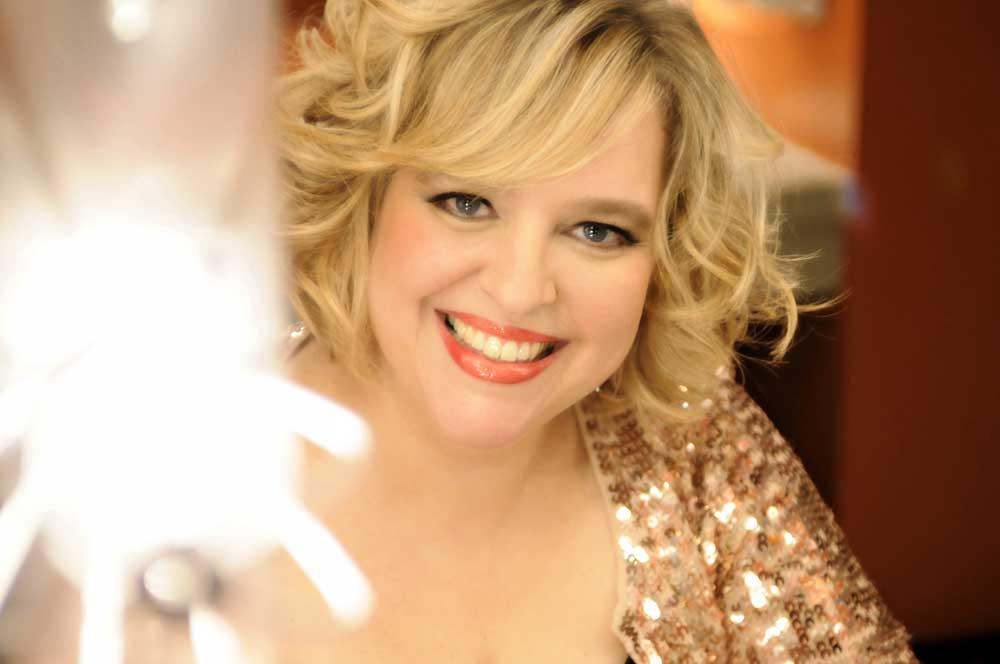 "In the midst of utter chaos, confusion, panic and crippling fear, Marnie appeared like a beacon of hope in my life. Like a lighthouse on a foggy murky day, she beamed her shining light on my problems and basically brought me back to safe harbor as I struggled with one of the most debilitating and traumatic experiences of my life. Consider this. You take your daily vitamins to pep and boost your immune system and make yourself feel better? Why not take your daily dose of Marnie's multi? This vitamin lady will strengthen you beyond anything you ever thought possible!"
Karina Gauvin - Musical Artist "Queen of Baroque Opera"
"Healed During Interview By Celebrity Healer!"
"I went to the Annual Polo Match in Malibu to support the Safety Harbor Kids a month ago. Besides watching the polo match, eating from the free buffet (lol) I also got interviewed and "cured" by celebrity healer and best selling author Marnie Greenberg. When I walked into the interview I had no idea what was about to happen and I thought it was just a regular 'Hey what have you been up to, where can we find you on social media' type of interview – BUT I was wrong (Watch the Video)."
Victoriah Bech - Recording Artist and Danish TV Personality
"Marnie gave me the courage and the passion to come here today and to inspire people and help in any way we can.  It doesn't matter how small or big it is."
Josefina Achaval - Singer & Actress
"You have an ability that is very hard to find …. You are the first person I felt comfortable and confident with.  This lady is a miracle. You can talk to people as a Master, and change on the spot things which is an amazing ability. You bring your mastership to a level where everyone can understand. It's very heartfelt!" 
Isabel Ferreira, Portugal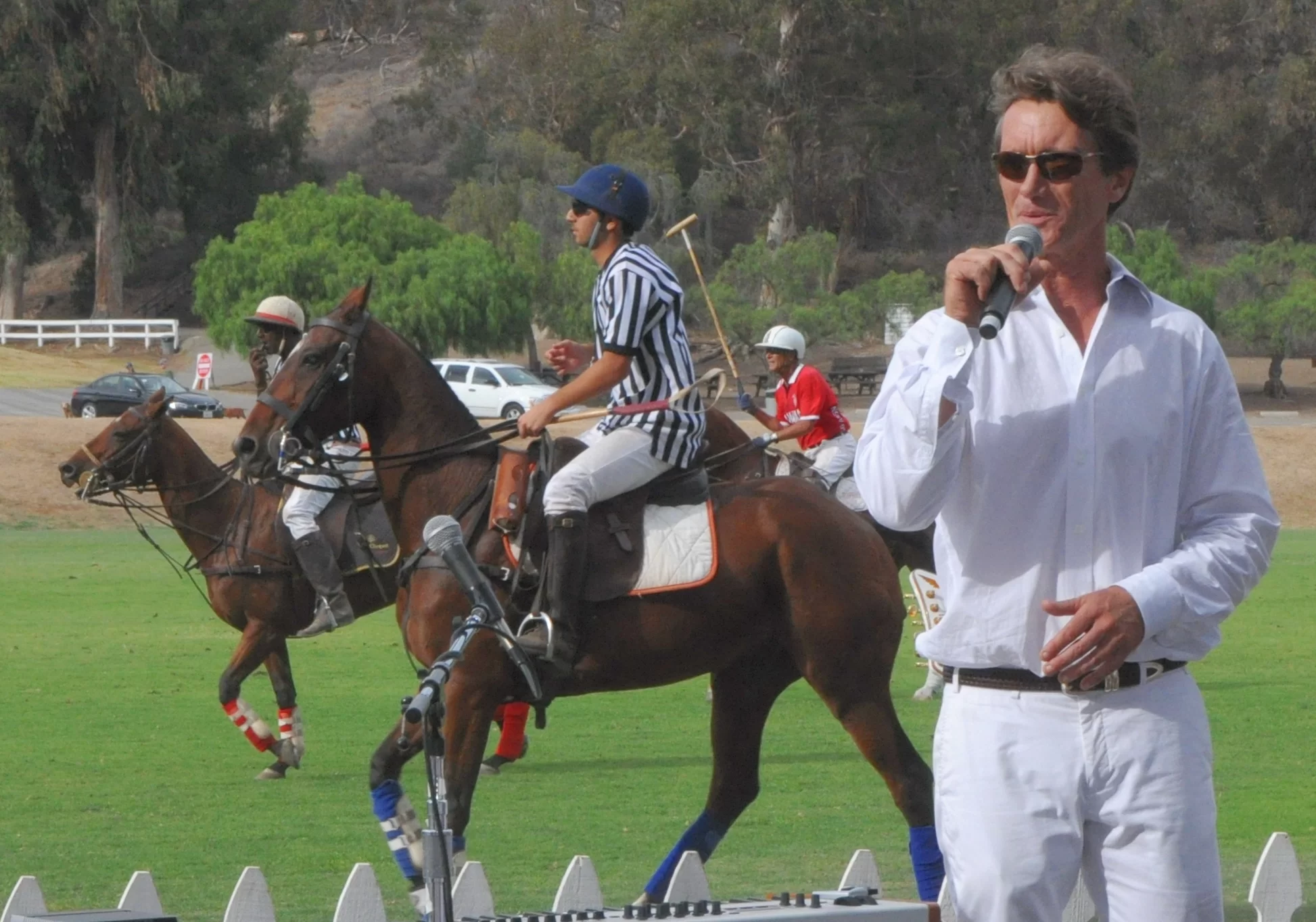 "Marnie healed my shoulder before a golf tournament.  I have never met Marnie, she eliminated my pain while sitting pool side with my wife, I am a believer."
John Williams - Founder - Safety Harbor Capital
"For many years I have seen orthopedic doctors, chiropractors, acupuncturists and physical therapists, and none of them compare to the nothing less then miraculous results that Marnie Greenberg has achieved for me.  She has removed my pain and restored my energy".
Petrie Alexandra Williams - President - Safety Harbor Kids
"I booked my first session with Marnie because I had pain in my body. Afterwards I felt so happy! I felt stronger and lighter in my body and with an overall feeling of anything is possible.
It's hard to describe what changes I experienced because it changed my life in so many ways. I can only say that everything can change for the better when consulting with Marnie!
My biggest aha experience with Marnie is that changes really can be quick, fun and there's truly no limit.
I have recommended Marnie to all those who are close to me. So I would definitely recommend everyone who wants to change their life for the better to book a session now!"
Robin Knutsson - Musician - Sweden
"Having a consultation with Marnie is like being at home with someone who knows you well. She does a great job and has the power of making things happen. Just ask what you want to improve, and she will tune you up to get it. You will have the clarity to know which is the best way for you. Like having the best GPS inside of you – very FAST and PERCISE!
I did not know why but I got sick every year at the end or the beginning, this year new Elena has not been sick. Since my session, I've been having very good results with my patients and I'm very clear what is going on.
My son is great and things are improving at home with my husband."
Elena Fernandez Romero - Physical Therapist - Spain
"Right after I found out my husband had a brain tumor, I reached out to Marnie for help. Without her ever talking to him, only working through me, she got us through the process with no pain. Even before the surgery began, she did everything to strengthen him. Any time he felt any pain or discomfort after the surgery, I would text her what was hurting him, and it was the most amazing thing, but it would go away on its own. Without pain killers and muscle relaxers he recovered from the surgery. Without a headache, stiff neck, anything. She even helped combat thae effects of the steroids that were making him crazy. The doctors and physical therapists could not believe how well he was doing. No one could. I honestly cannot stress enough that I cannot imagine going through this process without her help. She made everything completely manageable which I never thought was a possibility when we first got the news. Thank you Marnie!"
J.C. - Hollywood Producer
"I felt such a relief just after our consultation – what an amazing experience!
Thanks for the generous, loving and insightful healing session.
Wow and wonderful, is perfect for describing it.
Your intuition, knowledge, kindness and generosity are very impressive."
Alicia Dellepiane - Psychologist - Argentina
"Thank you so much for the AMAZING consultation! I felt it was a super reboot and restart to my internal human computer"
Susan Skornicka - Business Owner - San Francisco
"I want to begin by thanking you so much for the yesterday's consultation. I have been touched by the way you do it – it was fresh and supportive. I sense you are a life decoder. You integrate my needs/wants/desires of what I know I will do in life. It amazed me and I am so glad that I took a consultation with you."
"Following my consultation with Marnie … my dog (Nikki) is having a blast fishing right now – Here is a movie clip of her prancing after fish … happy girl!! I notice our bond seems deeper today".
"Thank you for having my back and well, I guess Humanity's back too. This is truly cutting edge work and your personal finesse and energy signature bring a real heart love to the improvements. Marnie – you are an ally for our evolution, personally and collectively! Thank you again for all that you strengthened and assisted us with. You are so generous with your time and skills. We are feeling better, strong and improved. Everyone's emotions feel much more even. I've been using the exercise you provided me to assist in separating my emotional experience from their experience and to stabilize all of us! It's really a noticeable improvement!
"Thanks again for the wonderful session! After the session, for the remainder of the day I was full of energy. I worked out later in the day and I could feel a difference in my endurance level, like I wasn't weighted down and completely in the flow! I also felt at ease with my husband"
Trish Baitinger D.C. - Chiropractor
"After my session with Marnie, my right leg had a significant change and I'm going up steps better. The session was so "right on" with "every" deletion. I had a cranial sacral session a few days following our session, and my therapist was amazed."
"Before having my consultation with Marnie I had 2 polyps in my vesicle and yesterday as I was not feeling good from my stomach. After my session with Marnie, I went to the doctor and had an abdominal ultrasound and the polyps had disappeared!! It was strange for me because I thought it was impossible that they were gone… I immediately thought of your healing. Thanks a lot!!
"After my consultation with Marnie my headache was GONE!
I woke up the next days happy and singing. I had a first date with a man and it had been a long time, I don't feel fears.
I'm starting to get rid of not being confident with love. I feel what Marnie does – Neutral and on the spot!"
"I really appreciate all you are doing for me!!! I felt great today!!! Definitely notice a difference in my energy and when I chant I feel so much lighter inside and a lot of pressure seems to be gone!"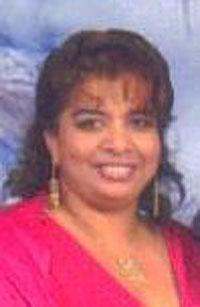 "I had a consultation with Marnie to find a place to live because I was looking for one month and not finding any good apartments and was very frustrated. Within one week after the session, I found a rental condo apartment. I was also able to purchase that condo within one year of renting and later sold it with a $20,000 profit after one year. Therefore, Marnie's corrections could help anyone find a great living space and also make money in the process. Marnie helps create changes quickly and can clear a person's home to make the living space feel more harmonious and beautiful."
"I consulted Marnie because my 14 year old son was charged with Simple Assault because he punched another 14 year old boy. Rather than allowing the boys to work things out on their own, the mom of the other boy pressed criminal charges against my son.
Hi Marnie!!!!
I can't thank you enough! We had the court hearing today. It went sooooo well today. Like amazingly well, even our attorney was surprised!
Last week the attorney said we probably wouldn't get the Consent Decree because the mom of the kid that my son punched "wanted blood." She wanted a restraining order, meaning my son would have to switch schools, she wanted $3700 in restitution to cover $1300 in medical bills and the rest was to cover her lost wages, (meanwhile, it's not a civil case and she's a salaried employee). The lady has been so triggered and reacting to her own past, it's classic textbook stuff of what happens when people don't do their work and delete the reason,causes and sources.
Anyway, I didn't at all buy into what the attorney said . We saw the attorney on Thursday last week, the same day as your Tele-Clinic conference call, when you deleted the family dynamics and ensured the Consent decree! A few days later, I did some more deletions and sent him an email filled with strengthening and telling him I trusted he could work his magic to get the Consent Decree!
Yesterday he called and told me, the DA saw through the mom's "craziness" and we got the Consent Decree! Yahoo!!!
Today before the hearing, he told us that the mom and her son were there and she might get up speak. He also warned us that the Master (acting Judge) was very gruff and harsh.
Marnie, It was amazing. We went in, the Master was fine, just did his thing very nicely. The mom didn't speak at all! And the Master started talking to my son about lacrosse! An actual in depth conversation about lacrosse and upcoming tournaments and where my son's team is in the line-up, he knows my son's coach, blah, blah. Right from the bench in the courtroom!
Our attorney was flabbergasted, he said he had never seen him like that. He joked that he must have started medication or gotten a girlfriend! I just laughed and thought, nope that's all Marnie and the Yuen Method!!! My son wanted to make sure you knew that he says thank you and he is very grateful.
The Biggest Universal Hugs to You!!!"
Nicole Armenta D.C. - Chiropractor
The consultation with Marnie kick started an epic life change for me. All for the good of course!
For 12 months prior to my consultation, I had endured a back problem that was not healing. During the consultation with Marnie, my pain lessened to point where it was not noticeable. My energy levels increased considerably and I experienced clearer thinking. I had not realised how heavy my body had been feeling until I had my consultation with Marnie. Now it feels light and supple.
Throughout the consultation, I never once felt like Marnie was judging me. She provided positive, supportive words and energy and she spoke to me in an easy to understand language. We had plenty of laughs together too!
Throughout the consultation, I had plenty of "Aha Moments."
These ranged from:
Learning about how hanging onto emotions can impact the physical body.
Having some of my "quirky" characteristics explained.
How dynamics between family members can severely impact your health.
To think that Marnie had never met me, yet she knew so much about me was incredible.
The biggest "Aha Moment" I had was that I realised very early on in the consultation that my body responded so well and quickly to what Marnie was doing. It made me realise that this is what my body and mind was needing to heal.
After this consultation, I was very blessed to be able to participate in the 12 week self-strengthening and deletion course Marnie was conducting. This course provided more information and expanded what Marnie had taught me in the consultation. Life changing are the words I use to describe the impact that Marnie has had on my life.
Life is never going to be fabulous all the time, but after experiencing and implementing Marnie's techniques, I know it will be the best it can be at all times. That is a peaceful feeling to have.
Ashleigh Deanshaw - Queensland, Australia
I was suffering from Post Polio symptoms which was my reason for the consultation with Marnie.
After my session, I have been walking around the house and up the road and back without any stick and without and sensation of loosing my balance, even in the shower there was no propping myself against the walls and no fear of falling over (that is huge), and my legs are not quivering like they were. It's amazing how the difference is compared to yesterday prior to my session with Marnie. One has to experience it to believe it.
Also, during my session, I was very aware that as Marnie voiced various instructions to my brain/body the power that instantly hit me was like mini electrical shocks – one after the other, almost knocking me off my seat …. a sensation I have experienced quite a few times when The Holy Spirit comes into me, or in the presence of a high level Master when his Gaze would zapp me.
Marnie has a serious connection with the higher beings or the power they connect with when demonstration the higher dimensions of us human beings …. so for that I hold Marnie as a specially endowed person.
John Deanshaw - Queensland, Australia
Hurricane Irma- Disaster Avoided!
One of our clients was worried about Hurricane Irma, which was on a direct path to her Naples, Florida home.
"I've always felt nonchalant about Florida hurricanes because I intuitively knew that I/my home would be fine, but this time around, first time in 22 years, I'm feeling some uncertainty/apprehension.  If possible, we could benefit from some collective consciousness corrections, if possible, too as everyone's fear around here is probably drawing it to us like a magnet."  
Click Here to read the full story (with pictures) as Hurricane Irma hammers Naples.