Quick questions for you…  
How do you feel about your career/job? 
What is it that you really desire this year? 
More Money? 
More Free Time? 
More Success? 
Financial Freedom? 
New Career or Job? 
More Respect? 
If you are stuck in a job you hate or feel trapped in, I recorded this training video for my monthly membership program and wanted to share it with you so that you can make this the YEAR that you finally become financially free! 
Six months ago, Caroline was devastated and came to me because she was beyond stressed out!  
Her husband, Christopher, passed away and she was worried about her financial situation. 
Caroline said, 
I'm trapped in my job!  
I hate my work!   
I don't know what am I going to do financially! 
Caroline couldn't see a way out! 
Ring a bell?
Watch this 3-minute video from the day after I deleted these blocks, and see how her husband on the other side orchestrated a generous severance package that freed her to do what she truly loves as an artist!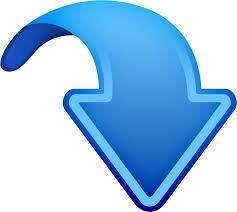 Watch this second training video, a few months later, where I identified and deleted Caroline's hidden blocks – which are "never what you think they are!"
Watch how loved ones on the other side can open the doors to prosperity, on the spot!!! 
You will be amazed at how easy it can be to prosper once the blocks are identified and deleted on the spot. 
Press Play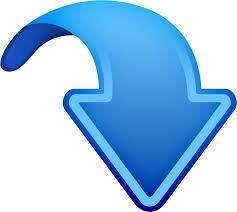 If you missed the last training call – watch it here:
Delete Viruses and Neurological Pain, On The Spot! 
Caroline's Success Story

Wow – very powerful, especially after listening to the December Membership recording. I felt more relaxed during the call, and that night I had a better night's sleep than I have had for a long time! So much focus needed and stress around launching my new fine art business – being relaxed and neutral is so important, and I'm able to do this so much better now. 

Feeling soooo much more Neutral and more of the time – very grounding and powerful. I'm very aware that my insight/intuition and physical intelligence is guiding my decisions and life in a very calm and powerful way – feels natural and so much more at ease. So many things have been falling into place in the last several months, and it is clear that I'm on the right path for me in being the artist/designer that I am and in pursuing my art business and career full time and all in and doing it MY WAY. Feeling great about all of this!!!  

My insight/sense of what to do/how to proceed in each moment has been working very well, and I'm relying on it more and more; less second-guessing/worrying. Being calm and present/neutral a lot. My highest/greatest value is Neutrality – is a very powerful and grounding place to be or to be coming from! 

I'm listening to the short activations (Level 1 Course) and longer self-strengthening and deletion activations (Monthly Membership calls) morning and evening, and full calls regularly. They have been enormously supportive and beneficial and has had, and is having, a profound effect on my life.  

Thank you so much Marnie, Dr. Yuen, your whole team and everyone in the Monthly Membership Program and Lifestyle Mastery Group! 


Caroline M.
Creating a New Fine Art Business

The Most Frequently Asked Questions We Get Are …
– How can I delete my pain and stress on the spot?
– How can I help my loved ones that are not well?
– Is it easy?
– Will it work for me?
In my courses, I teach you the essential life-saving techniques, so that you can learn to use the Yuen Method for yourself, family, and friends.
These skills are invaluable for protection, prevention, and ultimate defense.
You've heard me say it so many times, but I will repeat it again – Everything and anything in life is reversible, and can be accomplished with effortless ease!
Not a Monthly Member?
SPECIAL PROMOTION!
LIMITED TIME OFFER
Learn How to Activate Your Insight, and
Delete Stress and Pain on the Spot!
Don't Miss Out on the Upcoming Live Membership Call!
Here is What You Will Receive:
– 50% Off the Level 1 Course (SAVE $497)
– Your First Month of Membership Free (VALUE $97)
Submit your personal question or issue to Marnie

– Special Bonus! (VALUE $47):
Coronavirus Self-Strengthening and Deletion Activation
– Marnie & Dr. Yuen Have Joined Forces ​-
You Will Receive "Double the Chi" (PRICELESS)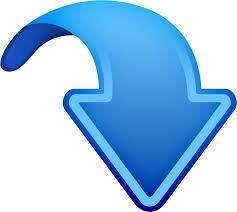 Get this Special Promotion Now!
Only 1 Payment of $497

Already a Member of Marnie's Monthly Membership?
Send us an email for your special offer – [email protected]