If you have lost interest in your sex life, have physical ailments that are preventing you from having sex, or you feel like there is something missing in your relationship … I recorded this incredibly inspirational and intimate story for you.
After 30 years of marriage, Helena and Robert were both able to leave a stagnant, unfulfilled relationship.
And now, they have come together in a mutually loving and supportive relationship, and their sexual life is off the chart, AMAZING!
And best of all, their ex-spouses have moved on and attracted a happier relationship as well.
Helena and Robert continually sent me their questions and problems every month in my Monthly Membership Program …

Helena and Robert's Results:

– Ex-Spouses – PAINLESS DIVORCE!


– Sexual Hang-Ups – GONE!


– Sexual Power – STRONG!


– Robert's Shoulder Pain – GONE!


– Obstacles With Love – GONE!


– Sexual Guilt – GONE!


– Self-Love – STRONG!


– Robert's Ex – ATTRACTED NEW PARTNER!


– Robert's Daughter – SCORED FINANCIAL OPPORTUNITY!


– Robert's Daughter – FOUND HER OWN PLACE TO LIVE!


– Robert's Trophies – EARNED NOT GIVEN!

– Continual Strengthening and Deletion Lifestyle – STRONG!

Helena and Robert's Bottom Line:


"We have more confidence and trust in ourselves. Even if more obstacles are coming, we know we can delete the obstacles and get what we want!"
After every monthly membership call, Helena and Robert would continue to listen to the Self-Strengthening and Deletion activations. Robert mentioned that he did NOT understand exactly HOW these activations worked, but it did not matter – his RESULTS speak for themselves.  

Robert's personal message to YOU, from a professional athletic champion:

"NEVER QUIT!"
His dedication and commitment are what also led him to win multiple trophies in Professional Obstacle Course Racing (OCR)!

Skeptical? 
Make sure to watch the second half of the video, when Robert shares his secrets for winning, in life and love.

Repeat to Yourself:
"If Helena & Robert Can Turn Their Dreams Into Reality –
I Can Too – STRONG!"
"WATCH NOW"

Please leave your comments below.
We would love to hear how this video makes you feel!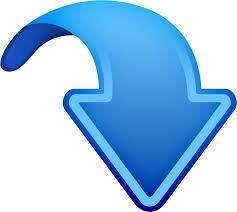 (Click on the image below to play the video)
Don't let your sexual hang-ups stop you! 
Get the results you want!! 
I truly care about you, and from my heart, I want the best for you and your loved ones!  
If you still feel stuck in a relationship – it's never too late to change – watch the video.  
It's time to manifest your dreams into reality. 
Overall, whatever intimacy blocks you have, I'm here to improve your relationships and sexual health. 
Strengthen Your Sexual Heath During a Quarantine! 

The COVID-19 pandemic and the resulting social changes that were required to slow the spread have resulted in lockdowns across many countries and led to substantial numbers of people being quarantined.  

Robert and Helena (cohabiting couple), perceived the lockdown as an opportunity to elevate their relationship and sexual intimacy and are more sexually alive and healthy than ever before. 
Get the Coronavirus Activation for Protection, Prevention, and Ultimate Defense for FREE when you join my Monthly Membership program.

Join now!

Don't Miss Out on the Upcoming Live Membership Call
​​Marnie & Dr. Yuen Have Joined Forces ​
​You Will Receive "Double the Chi"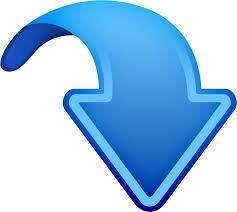 Special Bonus!
Get Instant Access to a ​Specific Coronavirus
Self-Strengthening and Deletion Activation

Join Marnie's Monthly Membership

Real People! Real Results!
Consistent results for everyone in the world!
If you missed Helena's previous blog, watch it here:
Be Able To Resolve Any Problem, ON The Spot!
Please leave a comment below –
We would love to hear how this video makes you feel!
If you are in my monthly membership program, I look forward to connecting soon.

I'm watching over you and continually deleting your blocks!