Life can be like a roller coaster, filled with constant, relentless, soul-crushing ups and downs.
This is a story about conquering life's continual challenges.
Group member Mary is unstoppable!
She continues to get the outcomes she wants in life – and You Can Too! 
Mary continually sent me her questions/problems every month in my Monthly Membership Program ….  


Mary's Results:

– Breast Cyst – GONE! 

– Lyme's Disease – GONE! 

– Hip Pain – GONE! 

– Knee Pain – GONE! 

– Joint Pain – GONE! 

– Difficulty Walking – GONE! 

– Dental Problems – GONE! 

– Traumatic Life Crisis – GONE! 

– Agonizing Legal Battle – CASE GONE!

Bottom Line: Mary is Healthy, Calm, and Joyful! 

She Saved Herself a Lot of Time, Money, and Aggravation! 
Skeptical? 
You simply cannot argue with successful results that are medically proven on CT scans, MRIs, Mammograms, and blood tests.
Repeat to Yourself: 
"I am open and receptive to change" 
"WATCH NOW"

Please leave your comments below.
Mary and I would love to hear how this video makes you feel!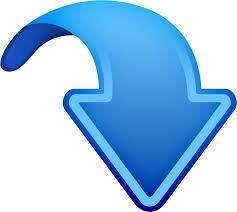 (Click on the image below to play the video)
I know we attracted each other because you want MORE! 

– More Painless Days
– More Money!
– More Success!
– More Freedom!
– More Time and Energy!
– More! More! More!

Bring it on -  STRONG!!! That's right! 

When someone tells me "I Can't" –  

My Response is "Watch Me!"  Watch me make it happen!

Watch me get the outcome I WANT!

Watch me delete your blocks so that YOU get the outcome YOU want!!!  
It's all about Ultimate SUCCESS & INDEPENDENCE, with EASE! 
As Mary said, she listens to the "Coronavirus Self-Strengthening and Deletion Activation" daily so that she can strongly stay calm and in her power. 
We all have the Yuen Method skill! 
 
I'm just here to keep you strongly neutral so that you can stay in your full power. 
Marnie + YOU = No Pain & No Problems! 
I strongly believe that "anything and everything is reversible." 
Most important, I am here to remind you not to get psyched-out worrying about Coronavirus symptoms, any illness, or traumatic life situations that catch you off guard. YOU are in charge of your health and well-being. 
I truly care about you, and from my heart, I want the best for you and your loved ones! 
Be preventative and proactive – This is truly a lifesaving method.
Get the Coronavirus activation for FREE as a bonus when you join my Monthly Membership program.
Join now! BEFORE you need a miracle!
Please leave a comment below – Mary and I would love to hear how this video makes you feel!
Don't Miss Out on the Upcoming Live Membership Call!
​​Marnie & Dr. Yuen Have Joined Forces ​
​You Will Receive "Double the Chi"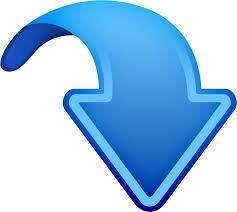 Special Bonus!
Get Instant Access to a ​Specific Coronavirus
Self-Strengthening and Deletion Activatio

Join Marnie's Monthly Membership

Experience this for yourself:
Join my upcoming Free live stream
Real People! Real Results!
Consistent results for everyone in the world!
If you missed Mary's last blog, watch it here …
Severe Hip Pain, Now Able Walk Pain Free