On April 20th, I received a 911 email from Wayne, a wellness consultant, that said: "Marnie, my dad has COVID-19. He's in the hospital on a ventilator.

I need your help ASAP!"

This is an incredibly inspirational lifesaving story.

Watching this video will Strengthen Your Insight so that you are in Your Full Power!
I know that these are incredibly challenging times and that you could use some EXTRA Support right now!
I also know that we attracted each other because you and I both resonate with taking action in times of a crisis, rather than being paralyzed with grief, devastation, overwhelm, and confusion.
When all the odds are against you, you know that you will beat the odds!
Repeat to Yourself:
"I can reverse anything. I am open and receptive to change."
"WATCH NOW"

Please leave your comments below.
Wayne, his family, and I would love to hear how this video makes you feel!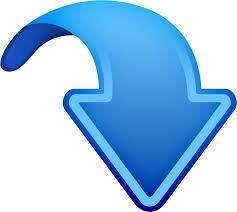 (Click on the glass of wine in the image below to play the video)
What I love about Wayne is that he did not contact me out of weakness; rather, he contacted me out of strength so that he could stay strong and assist his loved ones.
He got his mind out of his way and Joined my Monthly Membership immediately.
In my online membership portal, Wayne submitted his personal request to me that said:
For my Dad, his name is Wing, 81 years old
He is currently in RICU at the hospital.
He has lung damage from the Coronavirus. His lung capacity is only 40%, therefore requires a ventilator. Background info: COPD, heart disease, had triple by-pass heart surgery seven years ago, high cholesterol, high blood pressure, and smoker.
Wayne listened to the April 29th live membership call.

The topic of the call was: Delete Physical Pain, Including All Coronavirus Symptoms.
Wayne also listened to the Coronavirus Self-Strengthening and Deletion Activation daily so that he could stay fully focused and strengthen his dad.
We all have the Yuen Method skill!

I'm just here to keep you strongly neutral so that you can stay in your full power.
Wayne's Feedback After the April Membership Call:

Feedback for my dad in the hospital with the Coronavirus …

Day 1 (Thursday, Apr 30th) after the call, my dad is showing signs of improvement:

– Reduced sedation slightly and was able to respond to nurses by squeezing hands and moving feet.

– Reduced oxygen level, oxygen level not critical now and starting to breathe more on his own.

Day 2 (Friday, May 1st) after the call, very significant improvement!! Great news!!

– Completely off the ventilator in the morning and breathing 95% on his own and only using a nasal tube to provide some oxygen.

– Completely off sedation, but not completely aware yet.

Great Work Marnie, my dad is almost there, let's keep the momentum going!!!

With Marnie and Dr. Yuen, there is always Hope!!

With Yuen Method there is always a way!!

Thank you so very much!!!

Final Update:

OMG! Words cannot express how I feel right now for all the good work and support I have received.

You saved my dad's life!!!

I am lost for words here and I know saying "Thank You" doesn't even begin to express my gratitude of how I truly feel for what you have done for my dad.

My dad came home from the hospital yesterday Sunday, May 17th, and is at home continuing to recover and doing well. And he is COVID negative.

Forever grateful and thankful!!!

All the best,
Wayne
This is truly a lifesaving method.
I strongly believe that "anything and everything is reversible."
Most important, I am here to remind you not to get psyched-out worrying about Coronavirus symptoms, or any illness. YOU are in charge of your health and well-being.
I truly care about you, and from my heart, I want the best for you and your loved ones!
Be preventative and proactive –
Get the Coronavirus activation for FREE as a bonus when you join my Monthly Membership program.
Join now! BEFORE you need a miracle!


Wayne, I love you.
I love your parents, your family, and I am sending lots of unconditional love.
Please leave a comment below – Wayne, his family and I would love to hear how this video makes you feel!
Don't Miss Out on the Upcoming Live Membership Call!
​​Marnie & Dr. Yuen Have Joined Forces ​
​You Will Receive "Double the Chi"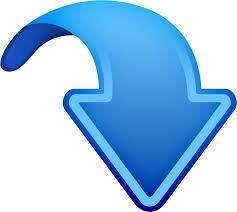 Special Bonus!
Get Instant Access to a ​Specific Coronavirus
Self-Strengthening and Deletion Activation

Join Marnie's Monthly Membership


Real People! Real Results!
Consistent results for everyone in the world!
If you missed my last blog on Reversing COVID-19, be sure to watch it now.