Laurie's Story


What can you do when you get a heart-wrenching 911, COVID-19 call from a family member?

With the death rates rising, and no medical solution, a typical reaction is feeling helpless with extreme panic, fear, and worry!

I'm here to share a story about a heroic doctor who was on the frontlines, and what happens when we don't accept the medical statistics, the fears, the worries, and we devote our full focus to strengthening the outcome for our loved ones and what can happen!

This is an example of what I call a "Marnie Intervention" that changed a positive test to a negative test … truly lifesaving results!

This just happened to me and my family, and could happen to you! 
I got a call from my soul sister Laurie, (who is not actually my real sister, but she did marry someone with my brother's exact name)!  Laurie is a clinical pharmacist and consultant and she was freaking out!
"Marnie HELP!!! My mom just called 911 because my dad's oxygen is very low and he is not totally alert! The ambulance is on the way!"
"WATCH NOW"

Please leave your comments below.
Laurie, her family, and I would love to hear how this video makes you feel!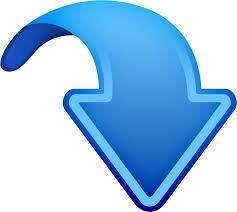 (Press the gray arrow on the image below to play the video)
Laurie's dad, Dr. Remer, is a family physician who was on the frontlines, and had tested positive for COVID-19.
Laurie was scared because both her parents had COVID-19, and her dad was taking a devastating turn for the worse!
I assured Laurie that he would be OK, and gave her my word. "I'm on it, and will do all I can for him."
I immediately called my brother, who is a doctor, for his advice. His best friend is a doctor on the COVID-19 team at the hospital in Michigan where Laurie is living, and another good friend of his is an infectious disease specialist.
It was horrifying to hear my brother's advice:
"Marnie, you need to be realistic right now! Laurie's dad is in the Respiratory ICU unit and he might not make it! Over 2,000 people have died in Michigan so far. Michigan has the 4th highest number of COVID-19 cases in the US. Patients in the hospital can be sitting up eating lunch and breathing room air, meaning no oxygen, and within 2 hours, decompensate and require a ventilator. And when this happens – they can crash fast."
With all due respect to my brother and the COVID-19 medical team, I chose to see the situation differently, and stay strongly neutral, and not get psyched out by western medicine statistics and fear of death! I know I have the power to reverse ANYTHING!
I worked on Dr. Remer remotely and non-verbally (from a distance without physical contact).
Due to the Coronavirus pandemic, hospitals were not allowing visitors and Laurie was worried because her dad was not answering his phone because he didn't have his cell phone charger. And the hospital staff was so overwhelmed with calls that Laurie couldn't get through most of the time.
But this did not stop me …
I assured Laurie that I was with him remotely!
I was sending unconditional love, strength and specific strengthening and deletion!

Watch the video above for the whole story, especially if you are worried about your family members' well-being – your parents, children, or partner.
We all want our loved ones to be protected, and feel their best! Especially our aging parents during this time of unknowns.
In this global crisis, I'm here to share real lifesaving stories.

I strongly believe that "
anything
and
everything
is reversible."
Most important, I am here to remind you not to get psyched out worrying about Coronavirus symptoms, YOU are in charge of your health and well-being.
I truly care about you, and from my heart, I want the best for you and your loved ones!
There is nothing I wouldn't do for my family!
And my monthly members are like my family!
I put my heart into my work and serve with unconditional love!
I love you Laurie and your entire family!
I'm continuing to strengthen beyond infinite potential – 100% of the time!
I always have your back, soul sis!
I always have your back, members of my private group!
Please leave a comment below – Laurie, her family and I would love to hear how this video makes you feel!

Don't Miss Out on the Upcoming Live Membership Call!

​​Marnie & Dr. Yuen have Joined Forces ​
​You Will Receive "Double the Chi"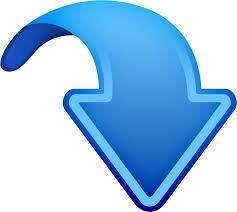 Special Bonus!
Get Instant Access to a ​Specific Coronavirus
Self-Strengthening and Deletion Activation
Join Marnie's Monthly Membership


Real People! Real Results!
Consistent results for everyone in the world!