Recorded Live in Los Angeles at Dragonfest 2019,
The World's Largest Martial Arts Expo.
If you feel like you're not doing what you love in life, or feel stuck, or that your life is too hard, I shot this video specially for YOU! 
I'm in your life to assist you break free, and open new doors.
I want more for you. I want you to experience a new way of life. One that doesn't involve struggle and suffering.
I promise you that John's story will propel you to a new level, and that's the reason I am sharing this video with you.
John, Sr. Apple engineer, shares his story of how he kept strengthening and deleting to change his career and manifest his dreams … And how you can do the same!!!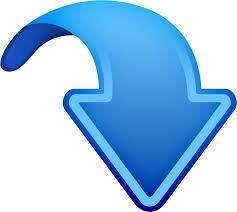 Video not playing? – Watch Here on Facebook

John stated "I realized life shouldn't be so hard. My friends and people that surrounded me were succeeding in their life rather effortlessly. And I was like, how is that happening?"
Do you see other people achieving their dreams, but you still just don't know how to manifest your goals and desires yourself?
And find yourself questioning, how do I make this happen?
John said "I actually got to Apple years ago, when I worked on projects, iTunes, the original iPod, I worked on a bunch of different things. But I wasn't really happy. and realized, this is not where I'm supposed to be.

I worked at Fox for about five years (Fox was purchased by Disney). And I just said, you know what, I want out of Fox, I want out of Disney really gracefully. How do I get out of this? Let me get that severance package as there is a lot of billions of dollars there."

John further expressed…

"I came across a student of the Yuen Method, and he said, the Yuen Method is binary, you're either weak or you're strong. And as a computer guy, I said, Oh My Gosh, that's right. It's either zero/off, or one/on, in the binary world – I got it!

I was like, Wow, it's either weak or strong.

There's none of this gray area, or mental thing going on. That really resonated with me. And I was like, Wow, this is great!

And then I met you, Marnie.

It was just about getting stronger and stronger and deleting other stuff.

And then sure enough, I was called out of the blue by my boss. And he's like, You're out! And I'm like, Yay, not in front of him, but underneath the table in my conference call, I was like, Yes! This is going to allow me to make my transition to where I really love."
Many people call me "Magical Marnie," however there is nothing magical about what I do!
The simple secret is DELETION.
DELETION is a process of multiple steps that can be replicated by anyone. It is not just a single step, a magical willingness, a mystical button on your computer or a magic wand. It is a switch connected and wired to your internal computer within your body. As you know, each piece of high tech equipment has its own internal guidance computer system. We humans are high tech beyond any equipment that now exists. It is time for all of us to ACKNOWLEDGE, RECOGNIZE, and ACCEPT this fact!
The Yuen Method is based on knowledge of physiology, psychology, biochemistry, engineering and computer science, leading to the Science of Immediate Results!
So I have one question for you –
What is it that you want, need and desire?
Let's Make it a Reality!
As you watch the video – Resonate with the Effortless Ease in which John manifested his desired outcome, and I am strengthening you to bring it into your life!
If you are in my monthly membership program – I can't wait to connect with you on the upcoming September call … and keep strengthening and deleting so that you get what you want with ease and joy!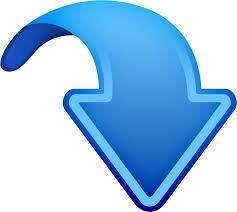 Don't Miss Out on the Upcoming Live Membership Call!
Join Marnie's Monthly Membership

Real People! Real Results!
Consistent results for everyone in the world!
For those of you who are already enrolled in my Monthly Membership program, I look forward to connecting with you soon!
Highlights From Dragonfest – Click Here: