Recorded Live in Los Angeles at Dragonfest 2019,
The World's Largest Martial Arts Expo.
The Source of the Pain Is Never What You Think It Is!
Na'ama fell eight years ago, and tore the tendon in her right shoulder/rotator cuff.   
This caused her a lot of pain, suffering, and grief over the past eight years.  
Watch How Quickly Pain and Stress Can Disappear!  

As she began to rotate her arm, she explained to the audience, "the rotation is tough and not free."

I first identified that it was referred pain, that was rooted in her heart and lungs.  
The reason for this weakness was because she had many restrictions in her life, and did not feel free. 
Second, I deleted all the restrictions in her life, and strengthened her to feel free and liberated. 
I demonstrated that for her to really be strong and free, it was essential to delete all the times she felt the exact opposite way – trapped, jailed, and imprisoned,  and that these thoughts in her mind and other peoples' minds were imprisoning her.  
When these weaknesses were deleted, her pain vanished immediately!! 
I asked her to test and rotate her arm, and see how it felt. 
She replied, WOW! I felt when you said "free of restrictions," and I felt like Champagne – bubbling all around with energy! 
I had her repeat, "I'm totally 100% Free". As she repeated this, she said that she almost wanted to cry.  
The root cause was really grief about not being free.  
When she thought about being free, it actually weakened her, because she had grief about the opposite (not being free) –  it triggered all the times when she wasn't free, and lost her power, ancestors who lost their power, masses of people who lost their power, and an entire country that lost its power.  
She stated, "I'm from Israel."
I continued to delete all the negative effects that traced back to Israel (middle east) that she had ever experienced, and her ancestors ever experienced, and all the grief associated – freeing her, her family, and ancestors, so that they could easily move forward in life with agility, flexibility, openness, and be strongly in their power.  
I asked her, how do you feel now? Is your grief gone? Does it feel the same, or different?  
She said, "it's almost gone!" 
As I continued, I had her repeat this statement, "I'm totally deleting my old self, and all that no longer serves me."

And as she said this, I processed it so that she was strong to it, and that she moves forward being free in life and good things coming with joy. 
I had her think about good things coming, and new doors opening, and once again, I asked her how she felt. 
She said, "I feel my power is coming back to me, and my whole posture is changing. I have my power back, and my own life back." 
I further explained that now she doesn't have to mentally think about what's going to happen. When you process deletions on the deepest levels, things open up naturally, not because you're mentally thinking about it, rather because your mind is out of the way. 
Finally, I asked her, "how do you feel now?" 
She said, "I feel better. I cannot really describe it, but I feel like my whole inner identity is shifting. Thank You!"

If you know anyone with unresolved physical pain, be sure to share this video with them.
No need to suffer any longer!
Join my monthly membership program, and I will delete your stress and pain on the spot!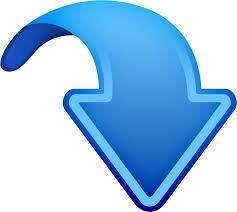 Don't Miss Out on the Upcoming Live Membership Call!
Join Marnie's Monthly Membership

If you are in my monthly membership program – I can't wait to connect with you on the upcoming call. After the call, you will be saying "I have my power back, and my own life back," just like Na'ama.
Real People! Real Results!
Consistent results for everyone in the world!
Highlights From Dragonfest – Click Here: