RESULTS AFTER THE SHOW!
Even The Neurologist Was Surprised!

If you want to be FREE of all Pain, Illness, and Limitations – this is for you!
Skeptical? READ THIS!

On July 8th, in celebration of Independence Day, I had a Facebook free live stream where hundreds of thousands of our friends watched. Thanks to everyone who participated!

During the event, Janine called in and expressed to me that she was worried about her flu and COVID-19 symptoms.
If you missed it, you must watch the replay below, and see how quickly I deleted the true reasons, causes, and sources of what led to her symptoms in the first place.
Everyone always asks me what the results are following the stream?
CHECK OUT THE LIFE-SAVING RESULTS!
She also shared how I deleted financial blocks in her husband and he changed from being FRUGAL to GENEROUS when it comes to spending money! And as a result, her BACK PAIN is GONE!
"WATCH NOW"
(Less than 10 Minutes)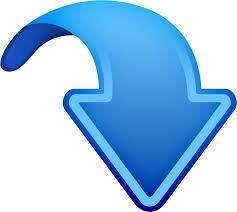 "ONE WEEK LATER"
Negative COVID-19 Test Result!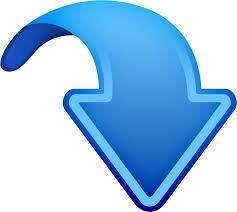 One week following this free stream, I sent out a blog on Wednesday, July 14th – Ignite Your Fire – and Janine posted her feedback. (below)

"I need to share from the last free live call session from Independence Day on July 8th. This is so strong in my life and has been a LIFE-CHANGER!

I had a Negative COVID-19 Test Result": WHOOOOOOOOOO, just as Marnie & Dr. Yuen predicted!

I have never felt so "ON FIRE" in my 58 years!


I am on fire, STRONG!

My daily listening to the Self- Strengthening anf Deletion Activations, and the monthly membership calls – they all keep my fire burning stronger and stronger.

So many gifts from my membership with Marnie & Dr. Yuen, not only for myself, but from my children's dramas settling, my marriage has more respect, my home has more light and love, my income drama is settling, and I feel less pain in my body.

The more I move out of my mind, the stronger and more content I feel.

THIS GIRL IS ON FIRE 🔥 WHOOOOOOO, can't wait for more on tonight's call." 🔥
"LIFE-SAVING RESULTS"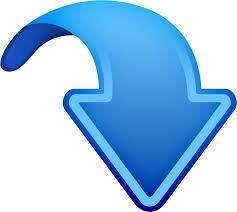 These life-saving results have not only been for herself, but also for her family and friends. Before the last membership call, Janine got Martin onboard and he did not even know I was processing strengthening and deletions on him.
Janine registered Martin for my monthly membership program, and inside the membership area, she sent in Martin's request on his behalf that stated the following:
"First of all, my husband's greediness with me has already reduced from the last call.

This left a huge gap to be filled this week with our housekeeper's son Martin who is 27, living in Malawi, who had to be medically airlifted to South Africa for life-saving surgery to remove two tumors on his spine that had paralyzed him.

My husband paid for Martin to be airlifted to South Africa and for the surgery to be done in a private hospital by a neurosurgeon for over 8 hours. (I am sending you this request on behalf of Martin as we have not heard from the surgeon and I feel that after writing this to you, I will get the call to discuss what has happened in the Surgery. We do not know yet if his tumors are benign or malignant, but have only been positive that we have done the right thing to help save this young man, and that he will have a miraculous recovery.) STRONG!"
"HIS NEUROLOGIST SAID – THIS IS DIVINE INTERVENTION"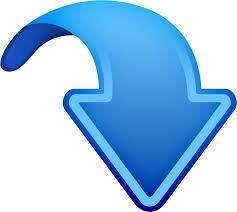 My monthly membership call was on Thursday, July 15th – and below is Janine's feedback that she posted after the call:
"Marnie, last night's Membership Call was AWESOME!

I shifted gears today and had my first client call in this morning. Whooooooooooooooooo! FIRE Shifting Strong, and our ICU patient made it through another night. Whoooooooooooooo FIRE of my dragon burning strong! Thank you for the 100X strengthening – its Moved Mountains already!! I Love you!

I need to give you feedback on dear Martin, who has been through his Life-Saving Surgery in South Africa to remove two spinal thoracic tumors that had paralyzed him from the nipples down, and had started to stop his ability to breathe.

The Neurosurgeon did not have a positive outlook on Martins's future and expected Lymphomas which he says have been there for some time already.

Martin came out of surgery on a ventilator as he could not breathe independently and was in a lot of pain. "Strange for someone that was paralyzed!"

On Friday, July 16th, they took him off the ventilator as he was able to breathe on his own. Whoooooooooo!

On Sunday, July 18th, they took him from ICU to the High-Care unit. Whoooooooooooo!

On Monday, July 19th, they took him to the Surgical ward.

The neurologist said, "This is divine intervention, Martin is Doing so Well, and they are so surprised at his progress!

I WAS SHOUTING, NO, THIS IS MARNIE GREENBERG, x100 STRONG!


Today, Tuesday, July 20th, Martin was strong enough for them to do the surgery on his very deep and infected bedsore at the base of his spine, from sitting in a wheelchair after he lost the use of his legs on the 2nd of July in Malawi. After surgery, he has woken up and told the nurses he is hungry! He can feel the side of his legs, which is a good sign for his spinal recovery!

Roll on solutions, Martin is ready, his mind is neutral and grateful for every inch of life he has been given.

WE LOVE YOU, MARNIE!" 💝
It's time to be FREE of all Your Stress and Pain!
FREEDOM to Choose Good Health, Wealth, and Happiness…
Every Day, In Every Way!
I want you to WIN every battle in your life!
And not just for yourself, but for everyone in your life!
One for all – All for one!
Make the one decision that will save your life, and your livelihood, at times you need it most!
Join Marnie's Monthly Membership!
Don't let your mind stop you from joining!
Make it happen now! 
Don't wait for the unexpected shit to hit the fan – START NOW!
Monthly Members –

I am blown away by all the feedback and success stories everyone in the group is sharing.

We are an undefeatable team! I can't wait to connect with you on the upcoming membership call!
Not a Monthly Member?
Join the Upcoming Monthly Membership Call!
​​Marnie & Dr. Yuen Have Joined Forces ​
​You Will Receive "Double the Chi"
It's time to delete all your hidden blocks so that the decisions you make lead to success on the spot.
I will strengthen your inner fire energy and delete all blocks so that you shine your light unabashedly and are undefeatable!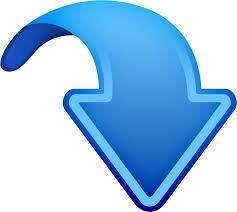 Yes! I Want to Go Beyond Infinite Potential!


Real People! Real Results!
Consistent results for everyone in the world!
If you missed my last blog, Ignite Your Fire Energy, On The Spot! Click Here and leave me a comment about how this energy makes you feel, or any story about how my monthly membership program has changed your life and ignited your fire energy – and you will receive 100X the Unconditional Love Wildfire Strengthening Effect!
Thanks to everyone who posted comments – this is the Yuen Method Kung Fu power of igniting your fire energy and directing the fire energy to where it's needed most! Burning up all that no longer serves your highest good!